I've always homeschooled multiple children…Which makes for some interesting curriculum decisions.  Do I teach three different historical periods?  Should I buy a different science curriculum for each child (because surely I can juggle Chemistry with a side of Physical Science topped with Marine Biology)…?  Here's the truth, Sweet Friends–in the early years (which in this case, I mean all of elementary school): Science, history, all the electives–they are icing on the cake!  It is not worth getting wrapped around the axle over 1st grade history or science!  (Or anything other than Jesus, Reading, Writing, and Math). Whatever you teach them in the "extra," subject areas is certainly more than they would get in a traditional classroom (I know because I've been a classroom teacher).  In addition, all these areas of study will be revisited in great detail in middle school and high school!  So if you're homeschooling multiple ages — please know you can absolutely do this and save your sanity  (and bank account) by taking a unit studies approach!
What Are Unit Studies?
Unit studies (sometimes called thematic units) take many forms–but ultimately, they're centered around a theme.  Some families (and even classroom teachers) will tie nearly every area of study to a central theme.
For example, if history is the central theme, a unit study might look like this:
Theme: Civil War
All history and literature for most of the family centers around the Civil War.  Geography is also incorporated, and writing assignments are based on ideas from history and literature lessons.  Math may be done separately–but some of the most "pure," unit studies may even have children use math to investigate the topic. (In this case: perhaps number of deaths, percentages of families affected by the war, and using fractions to analyze free vs. slave states, etc…).  Science may be interwoven by studying animals or habitats of various regions associated with the Civil War.
How It Looks For Me
So you get the idea…Personally, I think it's difficult to make meaningful connections across all subject areas.  My unit studies usually focus two or three subjects around a central theme.
Over the last few years, I've been teaching pre-school and kindergarten material to my three youngest kiddos.  Centering my lessons around letters of the alphabet has worked great for me!  I'm able to keep my focus on teaching early reading skills (one of my main objectives for this age)–and still weave in lots of fun!
Here's what that looks like…I preview the upcoming letters (I go about 3 weeks out). And then start ordering books from the library that represent that letter–typically animals.  I always collect a mix of fiction and non-fiction.
For example, when we were studying F and Frogs–we read true books about frogs, but also my favorite, Frog and Toad are Friends and the Frog Prince fairy tale.  We sang the 5 Little Frogs Song, played with toy frogs to retell both the facts and stories we learned over the week.  Basically–it was all things frogs!  I still did my traditional math lessons (we did use some "fly," counters to add a little fun and keep with the frog theme).
Saving Money
Another great thing about unit studies, is that they can be really cost-effective (especially for large families like mine)!  One curriculum can be purchased and used by multiple kids–and often over multiple years!
This is a benefit I've experienced using Tapestry of Grace (TOG).  It's a classical curriculum centered around history.  TOG follows a 4 year cycle, covering ancient civilization through modern time.  Each of the 4 Years includes plans and activities for children in grades K-12.  The assignments and activities are presented to four learning levels: lower-grammar, upper-grammar, dialectic (middle school), and rhetoric (high school).  So your lower-grammar child will have books and activities appropriate for their age, and older children will have reading assignments and projects appropriate for them–but everyone is studying the same slice of history.  Once I purchased Tapestry of Grace, my kids have shared and used it for years!
Single Subject Unit Studies:
Perhaps not the most traditional–but I also consider programs like Apologia's Exploring Creation With Science and the Institute For Excellence in Writing (IEW) to be unit study curriculum.
Apologia
With Apologia books, all of my kids studied the same slice of science for an entire year.  They really are appropriate for all elementary grades–and a middle school child can work independently through a few in one year.  With Apologia, the information is presented in a very conversational style–perfect for reading together on the couch!  We would also work on labs and projects together. Depending on their age and abilities, my kids would do different types of narration or summaries of what was learned (also called notebooking).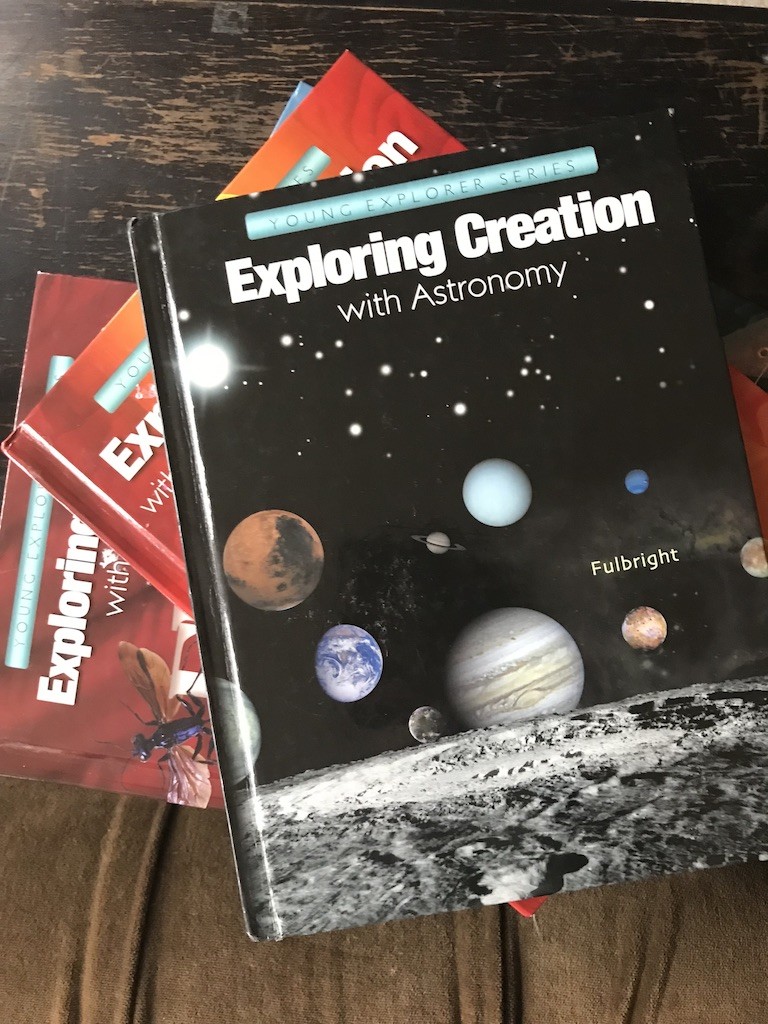 If you have a very young child, you will do the writing, and they will tell you what to write.  As your kids get a little older, they tell you what they learned–but now they'll copy or re-type your writing.  And then finally, they begin doing the summarizing without any assistance!  (Your job gets a lot easier!)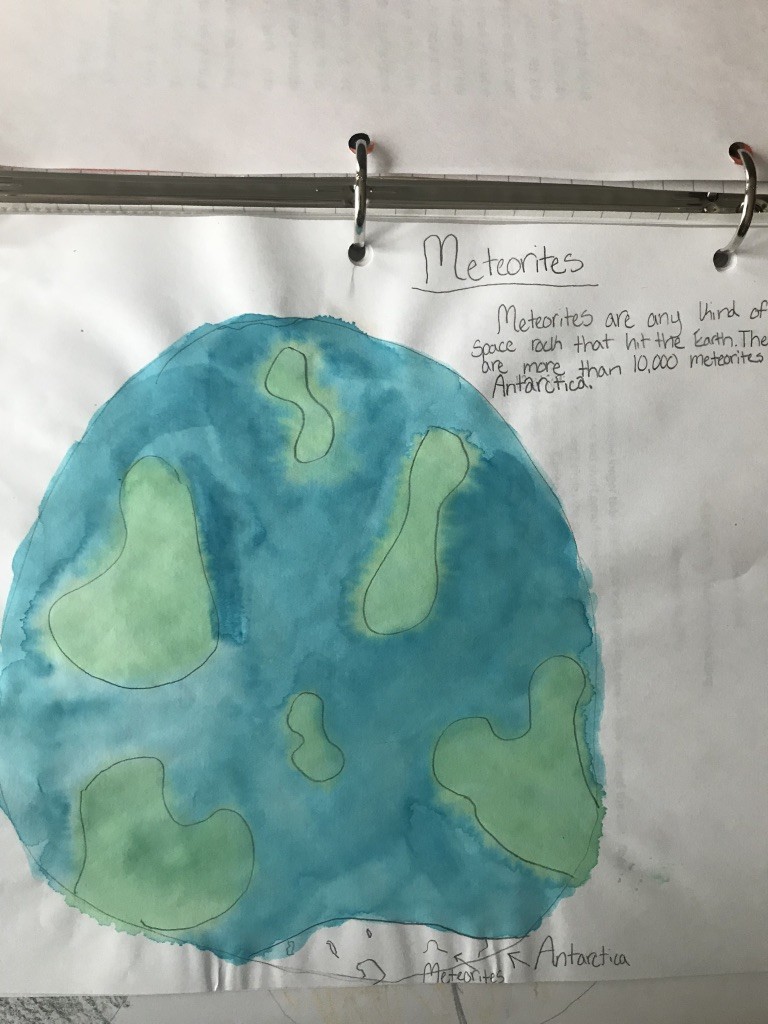 Institute for Excellence in Writing (IEW)
I think Institute for Excellence in Writing also falls into the unit study category–because several kids, at different writing abilities and grade-levels can still be using the same curriculum.  I purchased the Teaching Writing and Student Writing Intensive Value Package Level B, and I had 3 kiddos using it at one time (the youngest definitely would have fallen into Level A–but IEW truly can be adapted, and they tell you to choose a middle level if you are teaching multiple ages).  We continued revisiting those same videos over the years and also completed Ancient-History Based Writing Lessons together–all while my oldest kids spanned 4 grade levels.
Saving My Sanity
Having my kids use and study the same curriculum has been a huge key to simplifying my homeschool!  I don't think I would've been as successful homeschooling without utilizing curriculum that met the needs of multiple students at once–I certainly would've been more stressed and would've spent more money!
Anytime I find a curriculum that can be shared with multiple children–that is such a win in my book!  Unit Studies (aka–Thematic Units) are such a great way to keep things simple and affordable!
How Are You Homeschooling Multiple Ages?
I'd love to hear how you teach multiple kids and multiple ages in your homeschool!  What has been your sanity saver?
With Love,
Jen xo